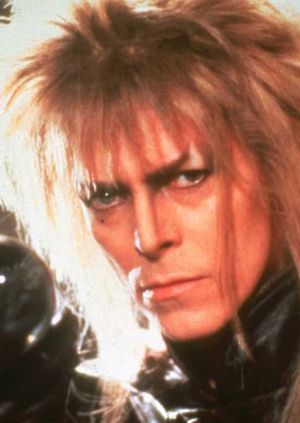 David Bowie Night
8th Feb 2020 8pm - 12am
at Bellingham Film Palace
Add to Calendar
Event Details
Put on your red shoes and dance the blues, because The Fellowship and Star will be celebrating the life and legacy of South London's late king, David Bowie. The evening will kick off with a screening of 'Labyrinth' (8pm), starring David Bowie as 'Jareth the Goblin King', at Bellingham Film Palace. Followed by David Bowie tribute act: Ziggy Starburst, in The Space (10pm).
By purchasing a ticket for Labyrinth, you get free entry to see 'Ziggy Starburst' perform live after the screening (10pm).
Ziggy Starburst are an ensemble of young rockers, whose sole purpose is to heal South East London from the recent loss of their leader, David Bowie. Ziggy Starburst will be performing Bowie hits such as 'Starman', 'Ashes to Ashes', 'Modern Love', 'Life on Mars' and other bangers.
Ziggy Starburst's members are from different long-standing London bands and theatre collectives. Such as Pleasure Barge, Tugboat Captain, Honeyglaze, Raze and Ghosted Ink: Arts Collective.
Labyrinth
Sixteen-year-old Sarah (Jennifer Connelly) is given thirteen hours to solve a labyrinth and rescue her baby brother Toby (Toby Froud) when her wish for him to be taken away is granted by the Goblin King Jareth (David Bowie).